Hi, my name is Sarah Jane Jones and I am based in Hertfordshire and a mother of two grown up children.
Not many people have been on the roller coaster I have been on in life. I have achieved some remarkable things - my biggest achievement was losing 25 stone.
People often ask many questions about my weight loss journey. I believe I have been on this journey to help and inspire other people on theirs.
I was alway a chubby child and had a pot-belly. I was always bullied at school and over the years I grew up dreadfully unhappy in myself. I never knew who I was.
As the years went by I got bigger and bigger and at the age of 16 I was still gaining more and more weight.
As quick as I lost the weight, I gained it back again with yo-yo dieting, until I ended up so big I struggled to get around in every day life. It was such a strain on my body, I struggled with the basics, to give you some idea, I had to go through a door side ways and hold myself in.
My body was under so much pressure, my organs where being squashed inside my body.
My weight issues were caused by a number of things.
There were a couple of turning points for me. One was a day when I was sitting at the GP's with the family doctor who had seen me grow up, and my 2 children come into the world . My son was very different from other children and the doctor sat down with me and explained that he is a very complex child. At the time my son was only 3 years old, the doctor said "I can tell you now the services for his needs are not very good. They are over stretched and as time goes on more and more cuts will be made in this area, the support for him is going to be very limited". He commented on how I was a trendy mum and how I'd done so well with him already.
He then asked "If you are not around, who will be there? Who will take him on? This child is going to need more support than the average child". I looked at him and said there is no one I would trust him with, I had my children to raise and wanted to give them the life and the childhood I never had.
I covered two chairs in the doctors room , I struggled to breathe and to move around. The Doctor weighed me. As I stood on the scales I watched the needle carry on going round to its max. My last weigh in was 35 stone and I was clearly bigger than then. At this point I was so big, he couldn't even weigh me to get the true reading. He then asked again, "If your not there for the kids who would be? What kind of life will they have?"
I remember walking out with the kids in front of me thinking I have got to do this for them if not for me.
It was then I decided to cut myself off from all of the negative people around me, all of the people who put me down and told me I would never amount to anything. I was regularly told I would always be fat and have nothing in life. For the first time I had realised that there was so much negativity in my ear that needed to go. So I quit my job, left my kids father, cut the family off and embarked on my healing journey.I went through so much on my journey, I had no help from others, no surgery, no slimming clubs. I cut back my food, and as money was so tight, it made it a little easier.
I dropped a massive amount of weight quickly, I got to the point where I could go to the gym 4 days a week. I would drop the kids off to school and walk straight to the gym where I would do classes and swimming , this was my life for 1-2 years. I had no money so walking was my only form of transport. I had to get a cleaning job to pay for the gym membership.
I visualised what I wanted to achieve, how I wanted to look and I believed I could do it.
I Educated my self on food - nutitrion vitamins & mintreals. ( Over the years i found my self sitting in trainings and seminars, building my kwowalage with people from allover the world, learning deeper aspects off the body)
I found my goals where so much easier to acheive without the negative people in my ear telling me what I couldn't do .
I used to change the voice in my head to positive thinking , the voice in my head would be telling me the pros and cons of doing something , it was like a little internal coach and much more.
Three years later after loosing 25 stone I was left with a 'over hang' of skin on my belly. I had to battle with doctors for the skin to be removed, at first they rejected my request, but after the second attempt they agreed to do the procedure due to the infections I was getting under the skin. For the rest of the excess skin under my arms and legs, I massaged it daily and with the right nutrition & mind set It sprung back into shape .
A lot of people who lose massive amounts of weight have large over hangs of skin because they lose it too quickly. Without using the right nutrition or massaging, these over hangs will remain in an unattractive state. I Imagined my skin cells re-forming, becoming smooth and shrinking back down. I learnt about the body & nutrition and took products to boost what I was lacking, helping my body heal.
I have learnt so much about the mind - body & nutrtion and how to just keep things simple, not to over think it . Don't over complicate it, keep it simple, address one thing at a time and build a solid foundation.
A solid foundation will lead to a solid future.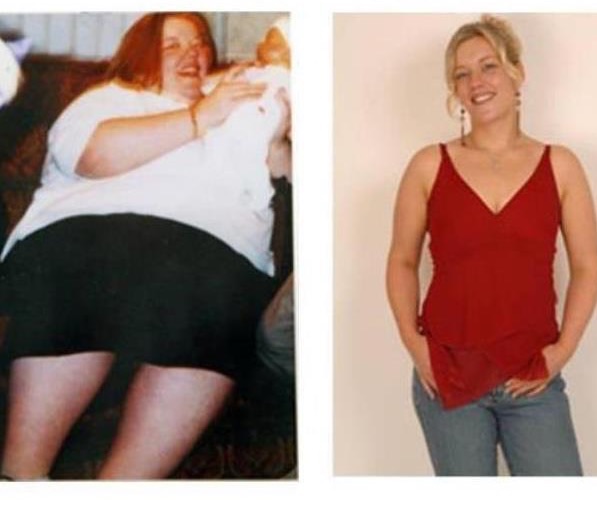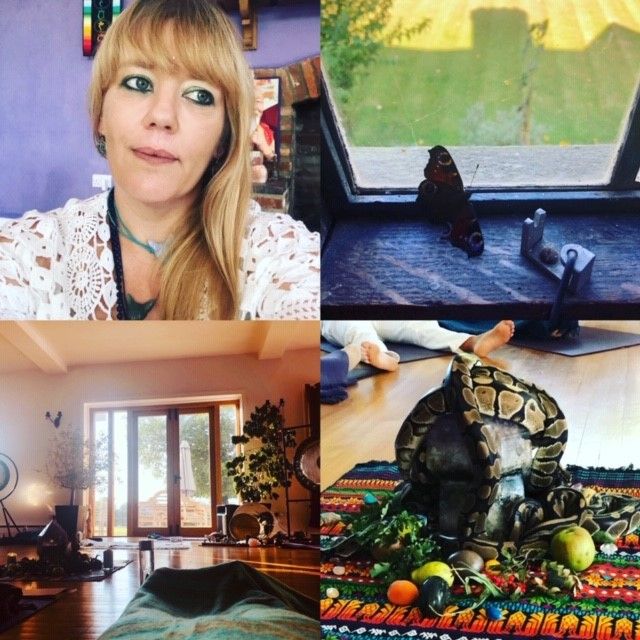 I embarked on looking at differant holistic & spiritual approaches.
This set me on even more of a deeper tranformational journey, I unlocked myself in many ways I never thought possible.
I have always been intuitive and spiritual over the years, things happened that I could not explain.
I wanted to learn and understand more, connect with myself on a deeper level and develop. working on a energetic level,
I have used my time over the past 20 years to attend personal development courses, workshops, seminars, training, meditation, women's circles, ceremonies - all the 'WOO WOO' stuff as some people would say.
This gave me so many tools and resources to help develop an understanding and ability on how to clear what I needed to clear from my life. This enabled me to move forward in myself and understand my abilities. I then went on to integrate and learn how to use these abilities to help others.
Things just started to come together, things fell into place and made more sense. I have gained so much life experience. learnt so much and gained so much knowledge & understanding over the years. I have total gratitude for my teachers & mentors who have helped throughout my journey, and I'm so grateful to the people who have spent time with me and given me guidance.
During this part of my journey, I picked up a flyer in 2015 at a mind & body wellbeing festival after attending a 3 hour workshop with Paul Mc Kenna .
This flyer took me on a transformational journey, much bigger than I could ever imagine.
It turned out Paul McKenna was doing a 2 day seminar in London with someone else who I had never heard of - Richard Bandler , Richard had trained Paul and was the co creater of NLP.
The seminar was called GET THE LIFE YOU WANT, run by NLP life training, This led me to my NLP Hypnosis & Hypnotherapy training and the next part of my transformational journey.
I have continued with my training each year, attending live training/seminar's with Richard and his trainers, attending personal workshops with Richard, enhancing my learning and skill set . This enabled me to effectively help work on other people, and continue to work on myself. I have continued to train with his master trainers & trainiers over the last 5 years,
I have gone from being an attendee of the mind body festival, to being able to hold space & running workshops in the ceremoney space myself.
Working on retreats with Ladies supporting them through there transition.
Love and light
Sarah-Jane xxx